Vancouver Aquarium
Digital
Vancouver Aquarium

A website redesign that inspired users to dive deeper.
Feel the flow
Famous for being an educational attraction for families, tourists and schools, the Vancouver Aquarium also serves as a conservation and research facility in affiliation with OceanWise. The aquarium wanted to streamline their website into one that drives users to discover more, plan an experience or show their support. The challenge presented to us was to significantly reduce their 400+ page website to one with a simple, user centric experience, stunning imagery, informative copy, and meaningful interactions.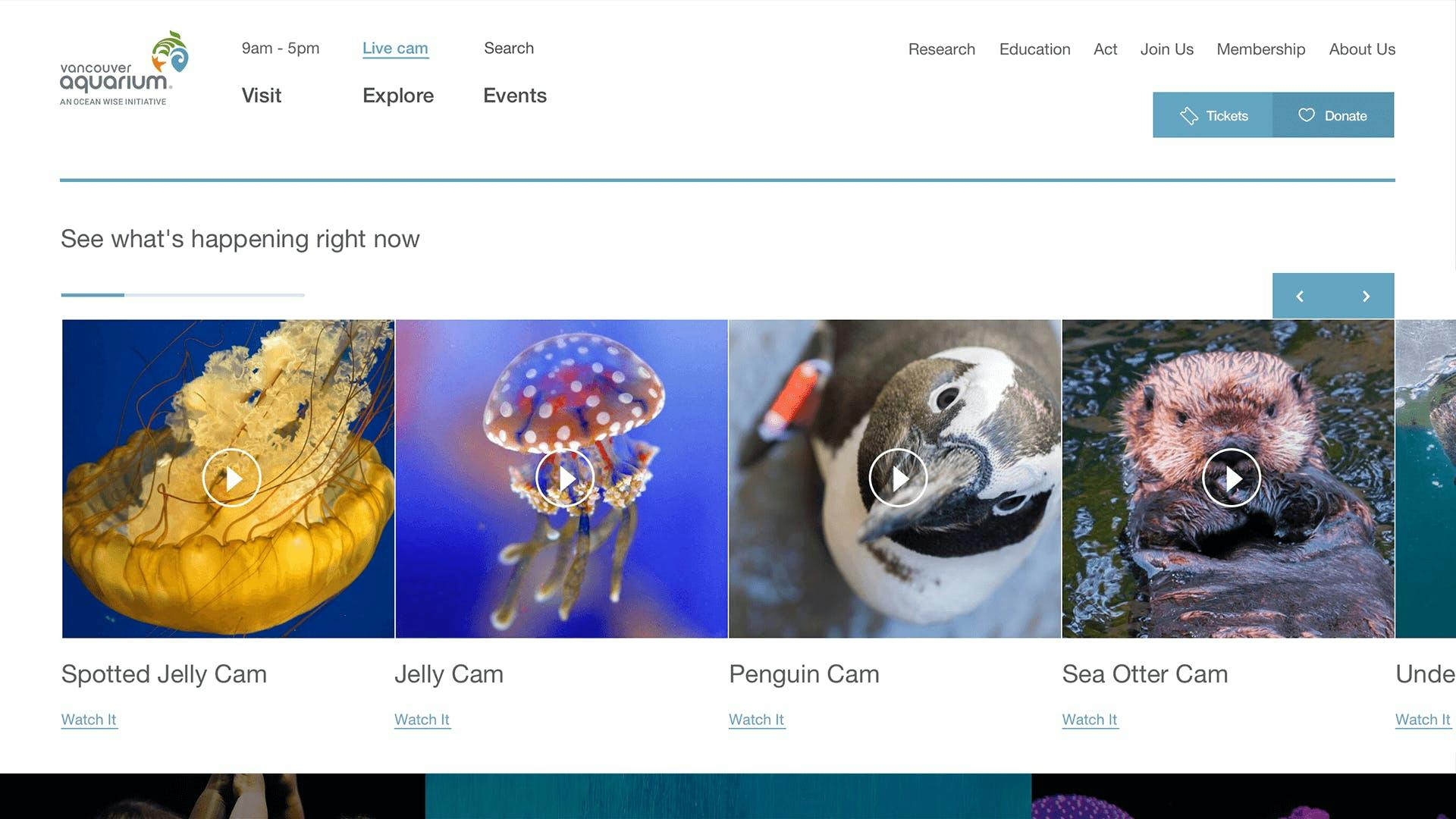 Simply scalable
Recognizing that the primary user went to the site to find visitor-centric information, we focused the design for this purpose. Through a module-based approach, we designed a system that offered enough flexibility for the aquarium to build hundreds of iterations of pages while still maintaining visual consistency and brand design standards. We significantly reduced the path to purchase to only ever being one click away with the ticket and donation buttons in the top right corner of the menu, persistent as the user explores the website.
Outcome
We created a visually stunning tool for education, events and sales with a pleasant and intuitive user experience. Win-win-win.