Toyota Prius Trendwash
We created a custom retro side scrolling game to showcase how the new 2024 Toyota Prius is refreshing everyday vehicle trends for the modern age using the Pinterest platform.
Out With The Old, In With The New
For the launch of the 2024 Prius, we teamed up with Saatchi&Saatchi,  Toyota, and Pinterest to create a custom mini game that allowed users to explore trends from the past to see how they've progressed into modern times.  Because we'd be exploring retro trends - we thought it was only fitting to create a custom retro game, based on the side-scrolling, 8-bit masterpieces of our youth.
Game On
We started by designing a custom Game Boy inspired UI to house all the action that players could control with either their mouse, keyboard, or thumbs. Working with our creative and content teams we designed an entire 8-bit world for our game to take place in from scratch, including: a custom mascot to lead users through the game (Pinny!), three different driveable levels and a custom themed car wash for each. After loading it up with all the 16-bit music and sound effects we could, our interactive developers took over to bring it all together.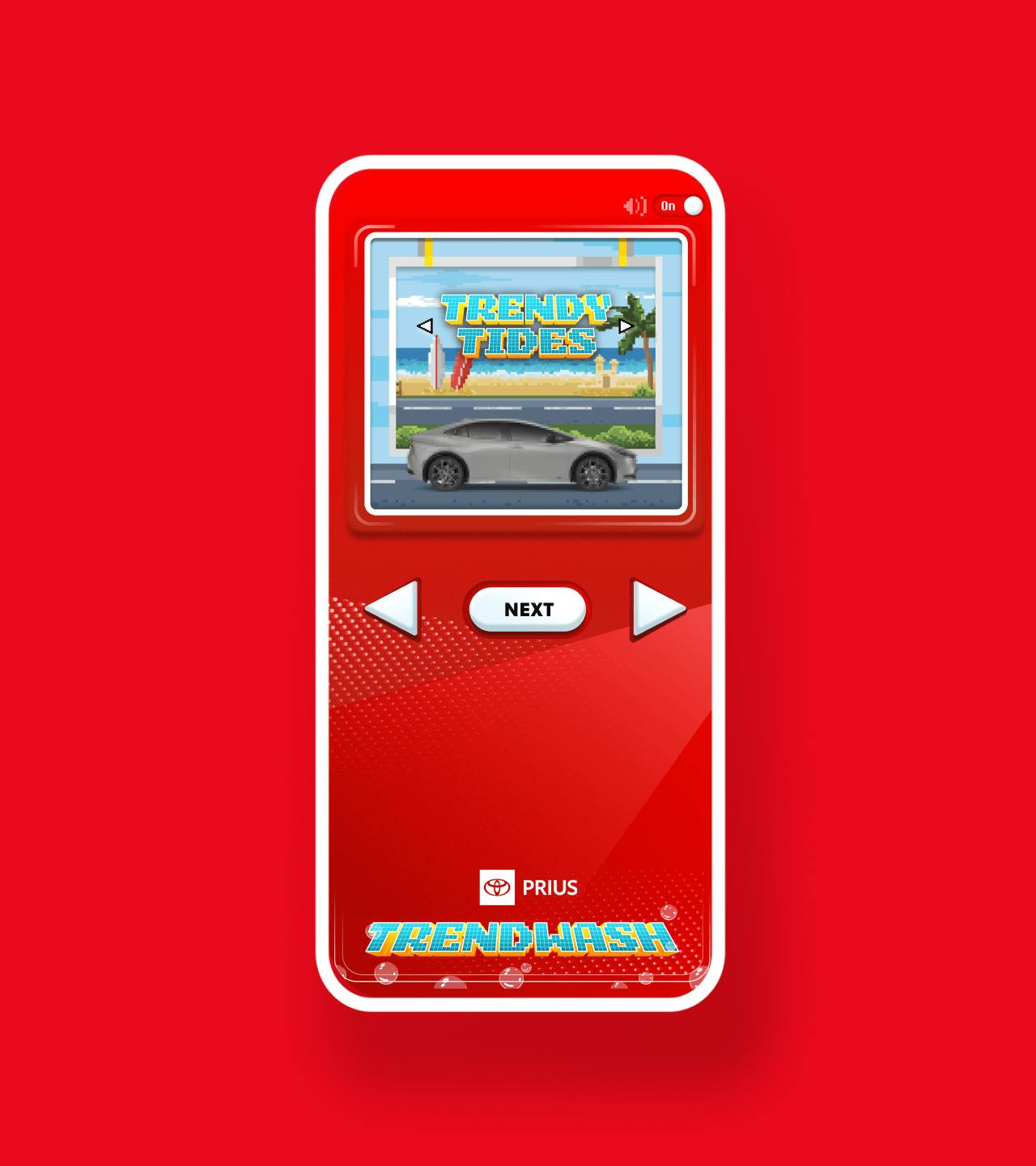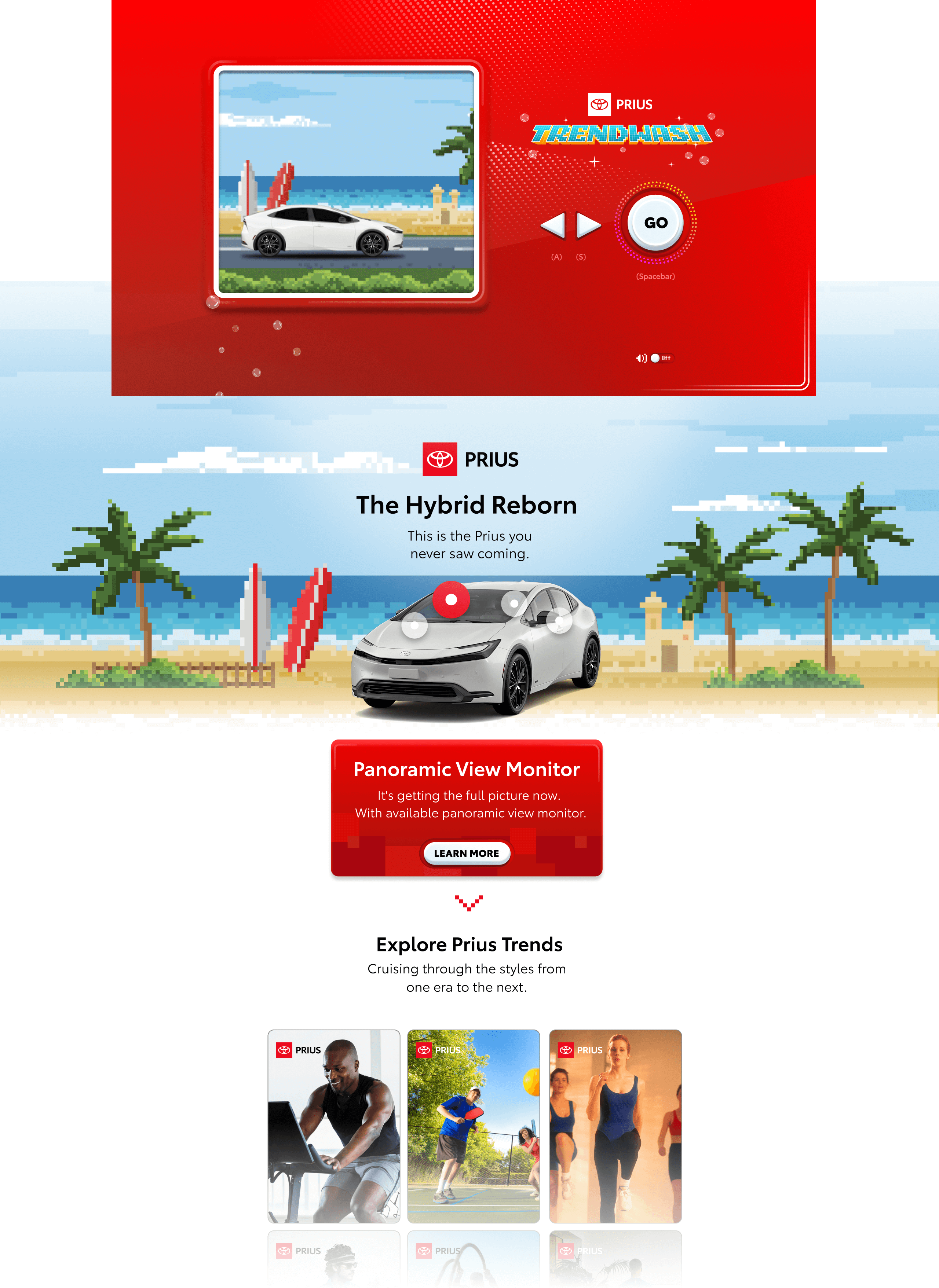 Let's Drive
Upon completion users were able to fire up the game directly from Pinterest, customize the colour of their 2024 Prius and then buckle up for a cruise through Trendy Tides, Pink Peaks, or Style City.  Lead through the experience by our in-game character 'Pinny',  eventually players arrive at our 'Trendwash' and are able to select a category to see how trends have changed over time by tapping into Pinterest's culture of transformation and nostalgia.