Riot
Social & Digital & Films
Arcane

When Riot decides to launch a TV show, you buckle up for the ride. Teaming up with Arcane and League of Legends, we worked across various mediums to help craft a unified digital design language, 2 unique interactive experiences, and a social campaign fit to launch a franchise moment like no other.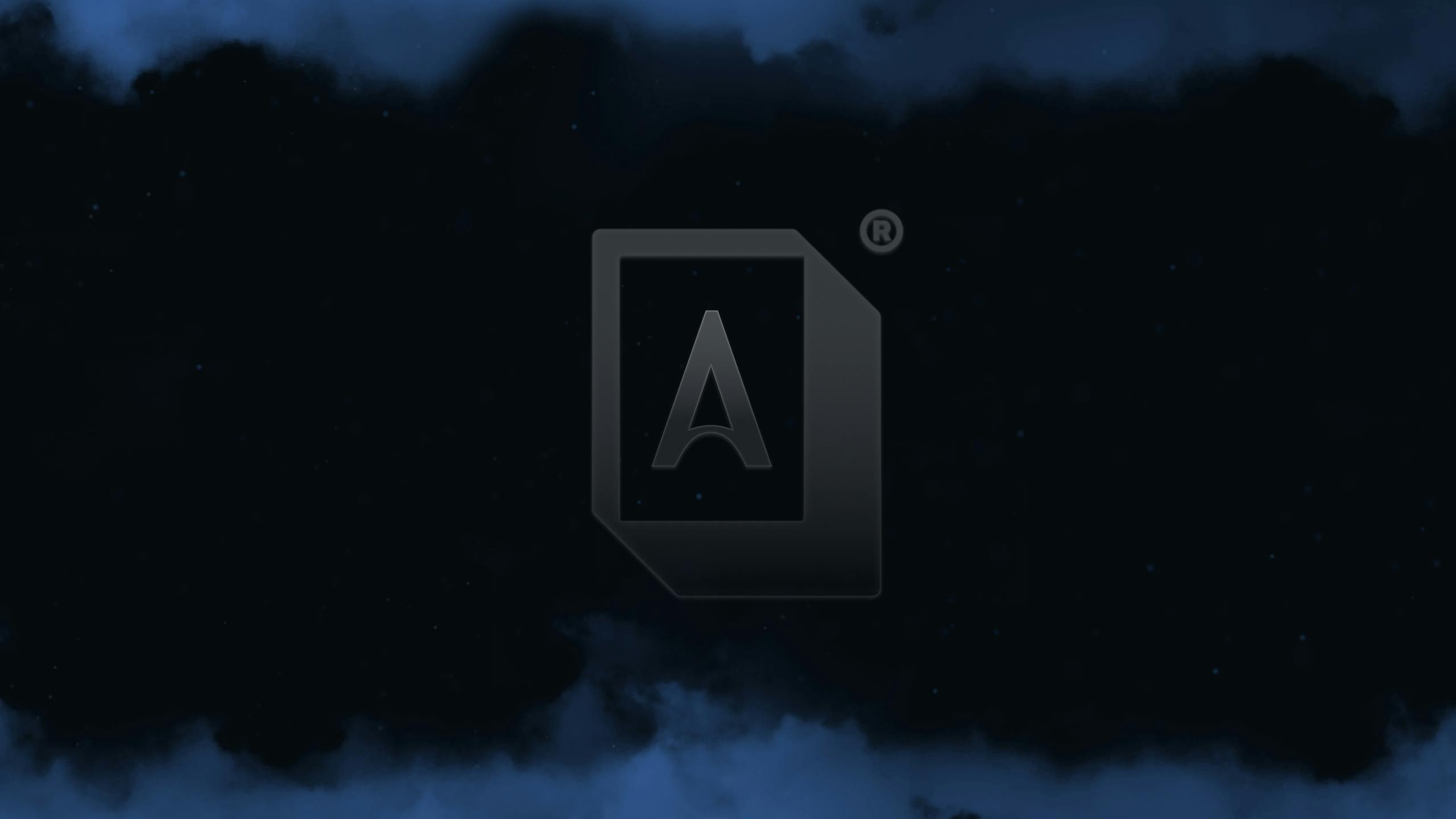 Launching social with a BOOM!
Two years after the announcement of Arcane at League's 10 Year Anniversary, the day was finally upon the world. Our team was supplied with one part Riot's social strategy, one part plethora of Fortiche footage, and some beautiful branding work courtesy of COLLINS—now ready to create and design a scalable system that could live from pre-launch, through launch, and past the show's three-act season. Working closely with our friends at Riot, we went through the wringer to bring to life a unified design direction, adding mograph where impactful, and a fine-eye to detail made for a suite of show moments to highlight across all of Arcane's social channels.
From Piltover to Zaun, and Social to Digital: dive Into the Arcane.
Part of what Arcane does best is pull from and build on the rich lore of League of Legends. Into the Arcane is Riot's way of giving League day-ones and newcomers alike something special—taking them back to the game where this all started and; rewarding them for their existing (or brand new) fandom and dedication. Collaborating with Riot, our team was able to work hand-in-hand to create the visual identity for Into the Arcane, the in-game League of Legends event celebrating Arcane's release.
Branding a moment, for two.
As ITA supports a larger franchise moment for the show, we knew we had to make something that felt like an extension of Arcane. Taking cues from Arcane's robust design system, our team created and expanded a digital design language that could live across the entire League of Legends ecosystem, whether in the League client environment, digitally, virtually, or elsewhere. We were responsible for creating a scalable and localizable wordmark, a mograph toolkit of bumpers, titles, and transitions, as well as distinct UI & branding elements that could be used across two phases of the moment: Progress Days and Undercity Nights.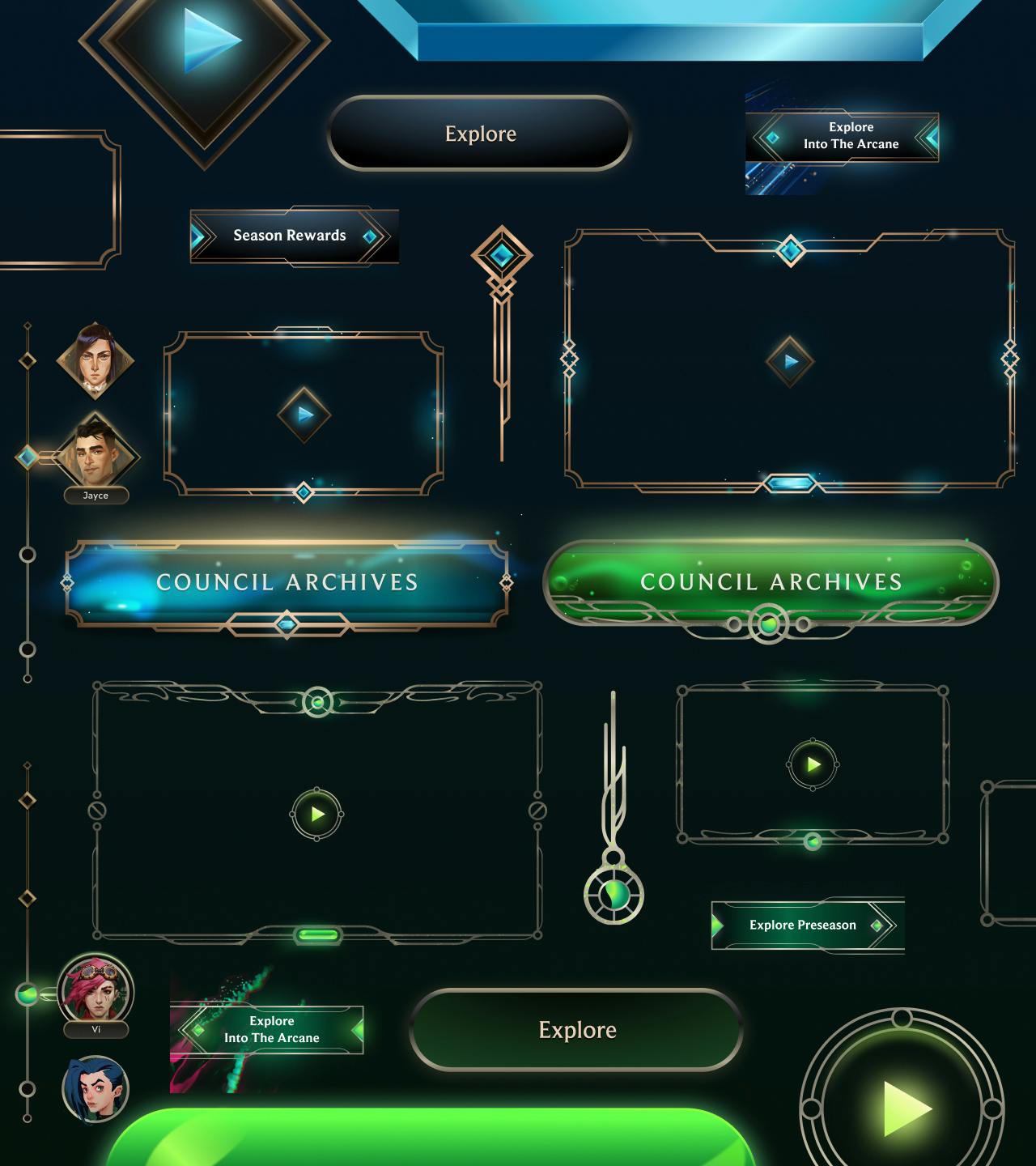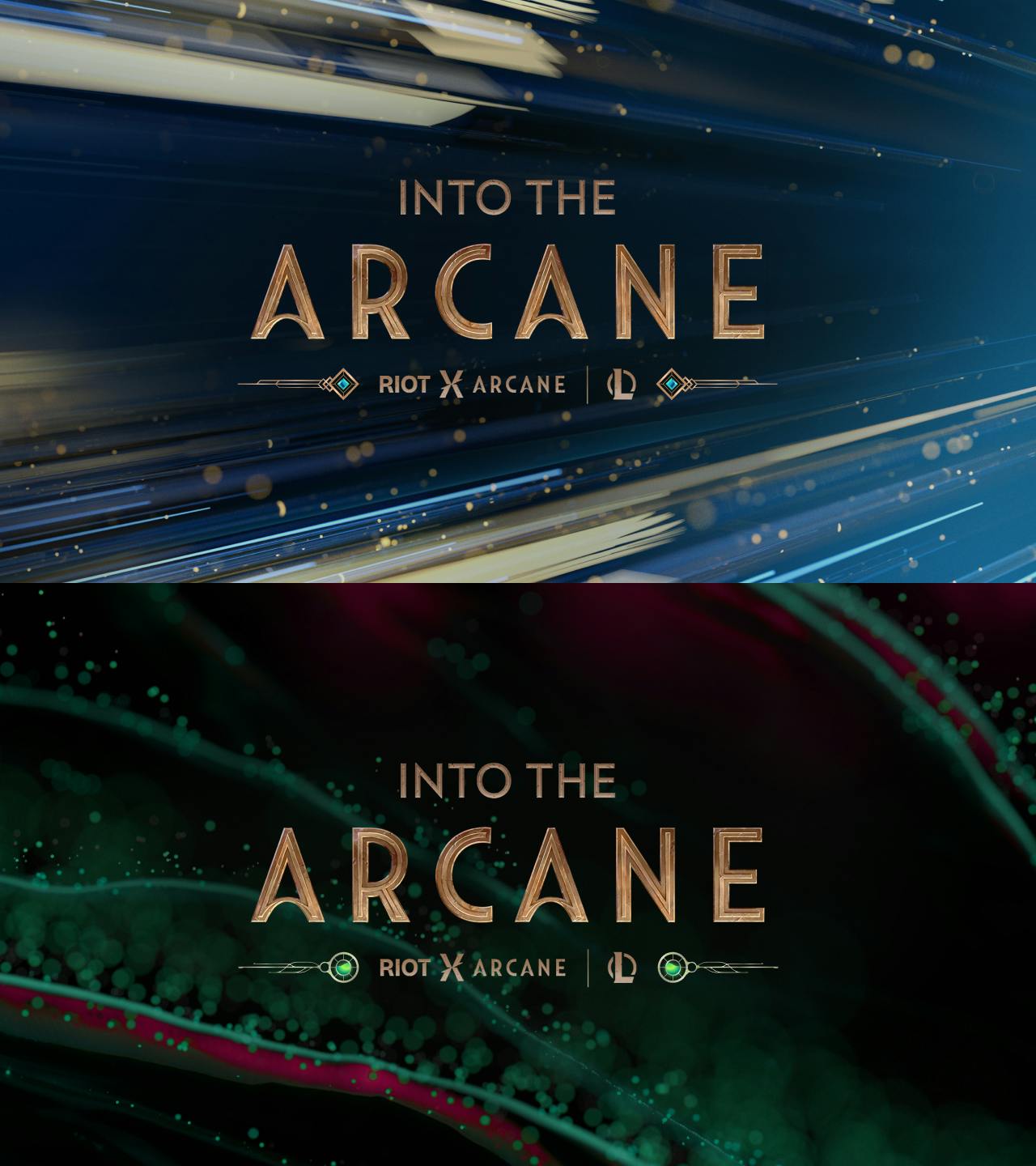 Log in for more. Oh so much more.
For those who play League of Legends, all the action happens inside the official League Client— it's an application environment that allows players globally the ability to explore, shop, socialize, and earn outside of the game. Riot wanted to give players a hub to gather and discover all relevant content, whether it be something from Arcane that happened that week or a place that could speak to the newest Preseason gameplay content: it all lived here. With an astonishing amount of marketing calendar beats to hit, our team strapped in and designed a digital interactive hub that could easily change content on a quick cadence, but still felt holistic—like it all lived as part of one giant ITA family. From Progress Days to Preseason 2022, or Teamfight Tactics' Gadgets and Gizmos to Undercity Nights—even Riot Forge to RiotX—the hub made room for everybody.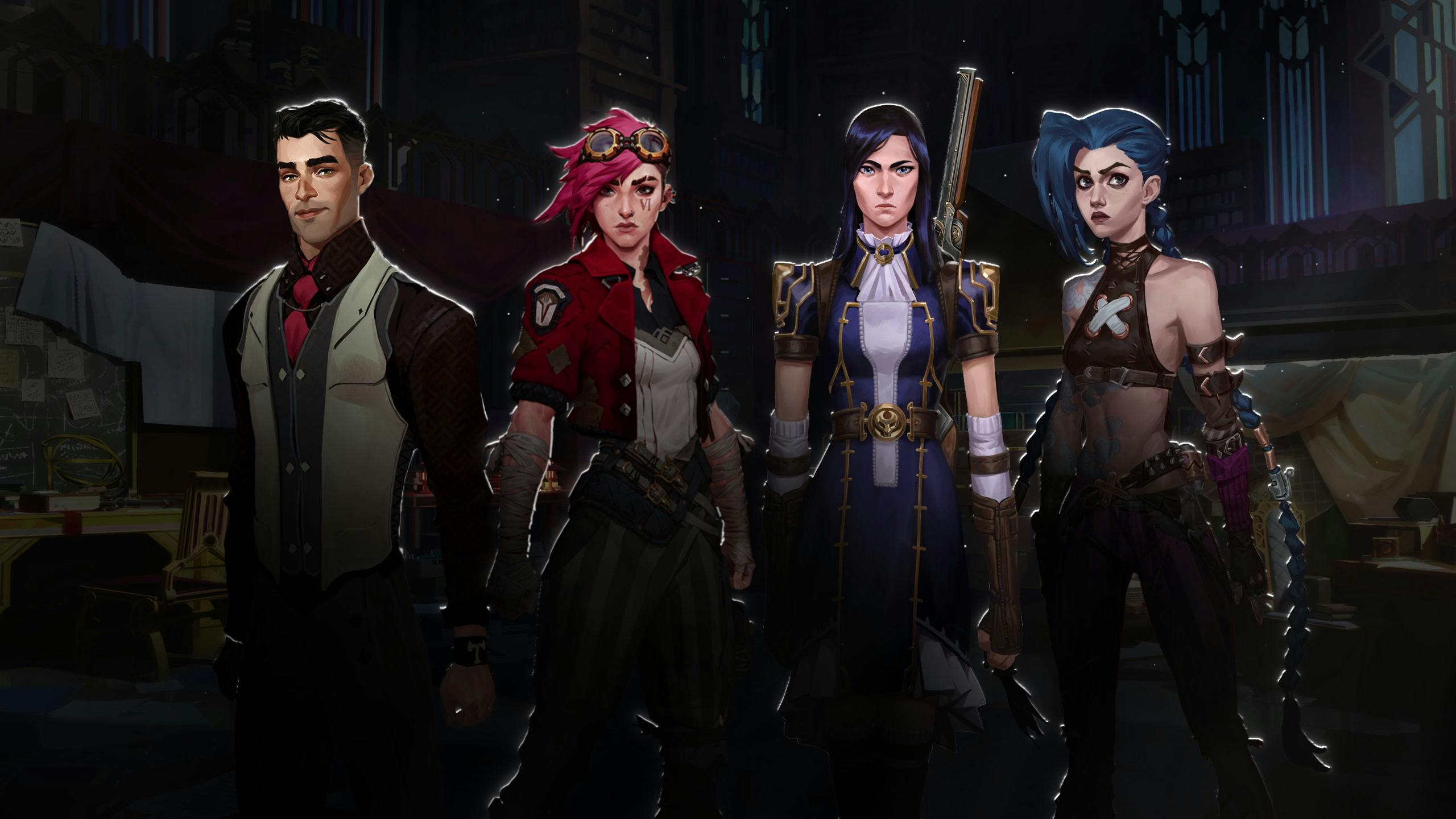 Welcome to the Council Archives, Archivist.
For players who comb over every detail, check every nook, and freeze every frame— the Council Archives are a love letter. The LoL Events team set out to tell a narrative story that opens up the Arcane archives for those who can't get enough. The solve? Create a microsite within the League Client for the lore super buffs: spilling the juicy details behind our four primary characters and leaving no stone unturned. You would learn it all— how Jayce first created Hextech, the secrets of Vi's irrevocable criminal past, the findings of Caitlyn's keen detective skills, and finally… the truth of Jinx's descent into madness.  Our team was able to work with Riot's teams across narrative, art, game design, sound design, marketing, QA, and engineering to craft an immersive experience in-client. Unlocking weekly and syncing with Arcane's 3-Act chapter releases, the release cadence created timely moments post-Arcane binge-watch to encourage players and viewers alike to venture into Archives, brush the dust off, and learn more. From UX strategy and interaction design to visual design and motion graphics to production and delivery, we owned the design pipeline and worked inside Riot's cross-disciplinary team to help bring the Council Archives to life.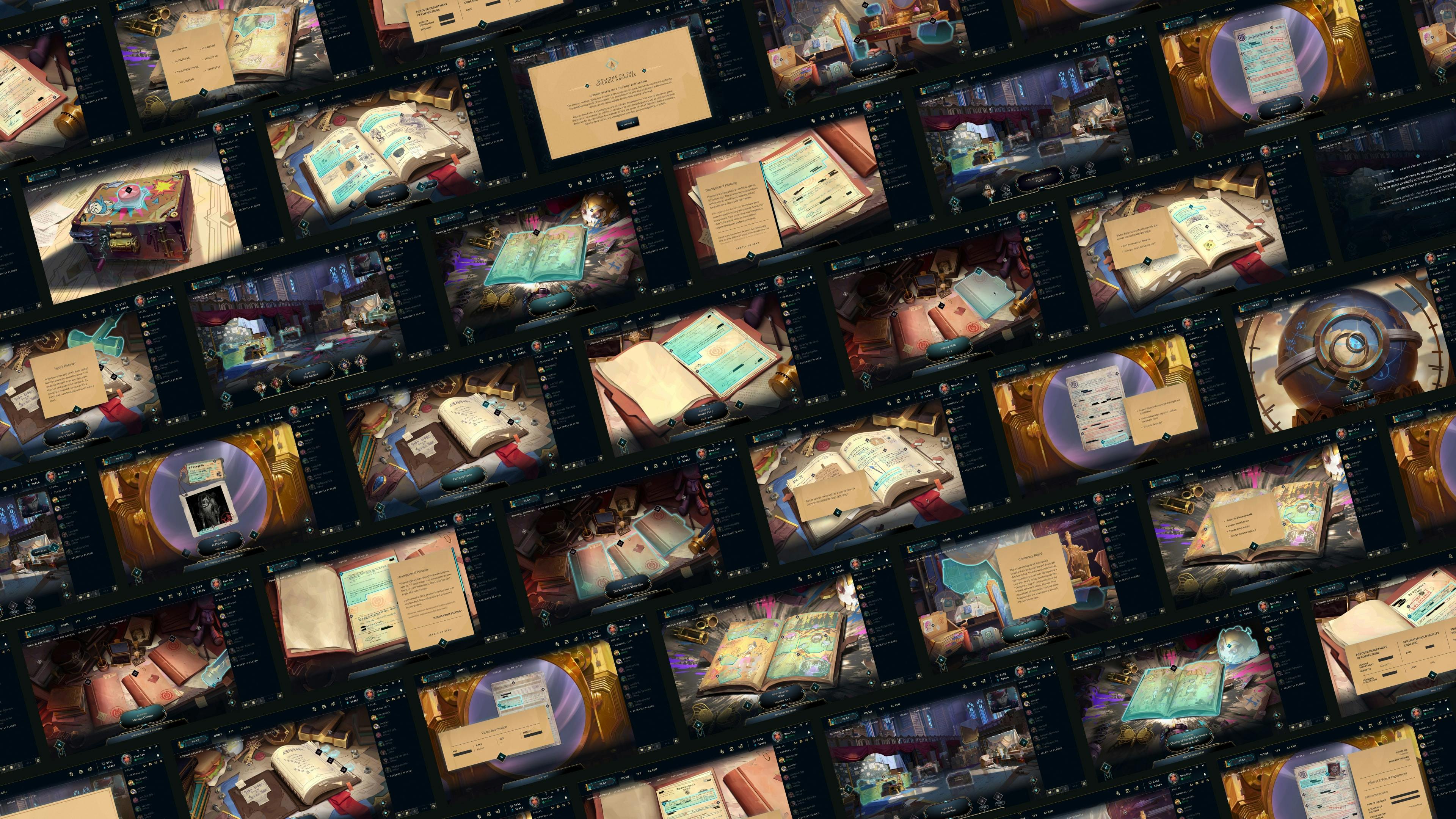 It's the little, magical things.
Riot's Art team painstakingly went through various rounds to make sure that all the newly created environments were up to par with Fortiche's incredible rendering style, and we'd have to say they knocked it out of the park. But even then, we collectively wanted to imbue a sense of magic to the Council Archives to give room for interaction and, most importantly, exploration. We found opportunities in each scene to sprinkle a little bit of motion graphics that pulled players in and immersed them in the experience. To top it off, we teamed up with Riot's sound engineers to craft mnemonic cues that felt true to Arcane, as well as League. We worked with engineering to implement glimmer and glints that occurred at just the right cadence—not too many to distract, but not too few to completely miss either.
Outcome
It's one thing to say, "Riot's launching a TV show," and it's another to come out the other smoke-filled, graffiti-fied, monkey-bombed, magic-imbued side altogether—yet it's still all smiles over here. We're incredibly fortunate to partner with Riot and our friends across Arcane, League, and all of the individual games in cementing this monumental moment in entertainment and video games history. The number of vendors, partners, friends, agencies, and more that teamed up in creating this franchise event is something we're proud to hang our hat on. Thanks, Season 1– we can't wait to see what Season 2 may have in store.