F1 Magic Mirror

High tech meets high performance in this out-of-home drive-by experience.
AR for your car
On a 10 x 20 ft LED screen in Vancouver, in partnership with Wunderman Thompson, we helped Shell create a drive-thru magic mirror experience where everyday drivers could see their car transformed into a Formula 1 Ferrari race car—right before their eyes in real time—using large-scale AR technology. To promote the launch of their most advanced fuel ever, V-Power NiTRO+, Shell partnered with their F1 race team and Thinkingbox to design, develop and build this high-octane AR experience.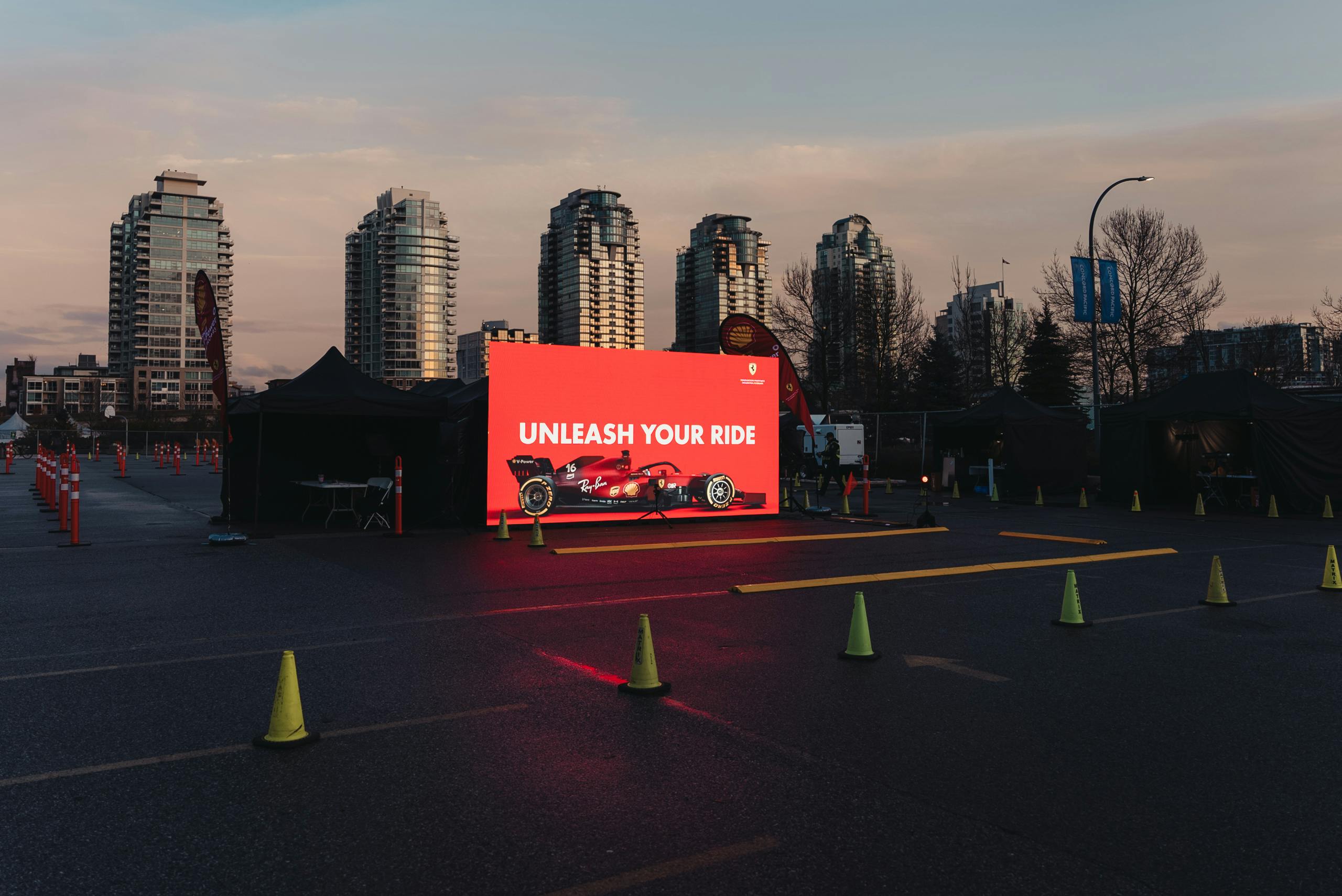 The nuts and bolts
To achieve the highest visual fidelity in transforming virtually any vehicle into a low-profile F1 Ferrari, we built from a 3D model of the race car and accentuated its textures for our live experience. We explored many lighting scenarios that would enable the car to believably fit in the real world reflection of the magic mirror. After the transition, the driver was invited to move their car within the screen-space and watch as the F1 followed their every move. As they exited the screen, the mirrored Ferrari would "peel out"—all executed in a completely automated, seamless manner using machine learning to recognize the target vehicle and isolate it from changing outdoor background elements. Sound design of the revving Ferrari engine and its squealing tires served to enhance the realism and excitement of the final experience.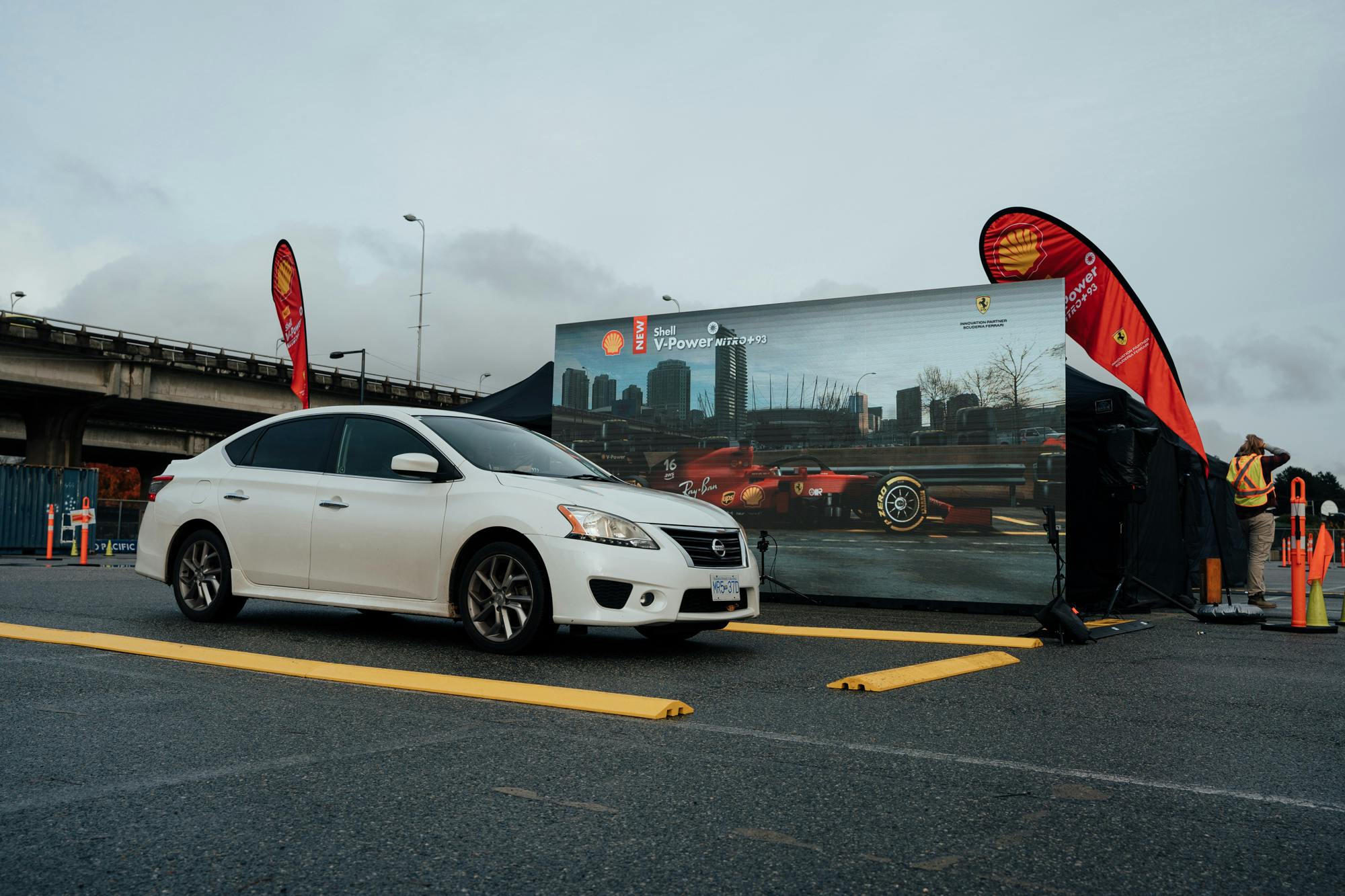 Outcome
This activation represents the largest scale AR experience our team has ever created, carried out in an unpredictable outdoor environment with many variables to account for (including a huge Vancouver weather event). With our successful pilot launch, Shell plans to take the show on the road across the country in the coming months. Stay tuned!
Credits
Wunderman Thompson

Shell

Formula 1