Audi Quattro Experience

The Quattro Experience takes us on a journey back to the race track of our childhood: the slot car. Competition and human connection drives this fast-paced installation, putting the power of the A4 in your hands (at 1:32 scale).
Life behind the wheel
The A4 has become a staple for the Audi brand. A car that balances both sportiness for the corner-hugging junkie and reliability for the parent with kids in tow. What if we could bring everyone together for an epic shared experience that turned driving its head in a fun and exciting way, unlike anything before? Together with our friends at Zulu Alpha Kilo, we created the Audi Quattro Experience, an installation where Audi enthusiasts could step up and take a mini Audi A4 for a spin and race each other on a 1:32 scale slot car track.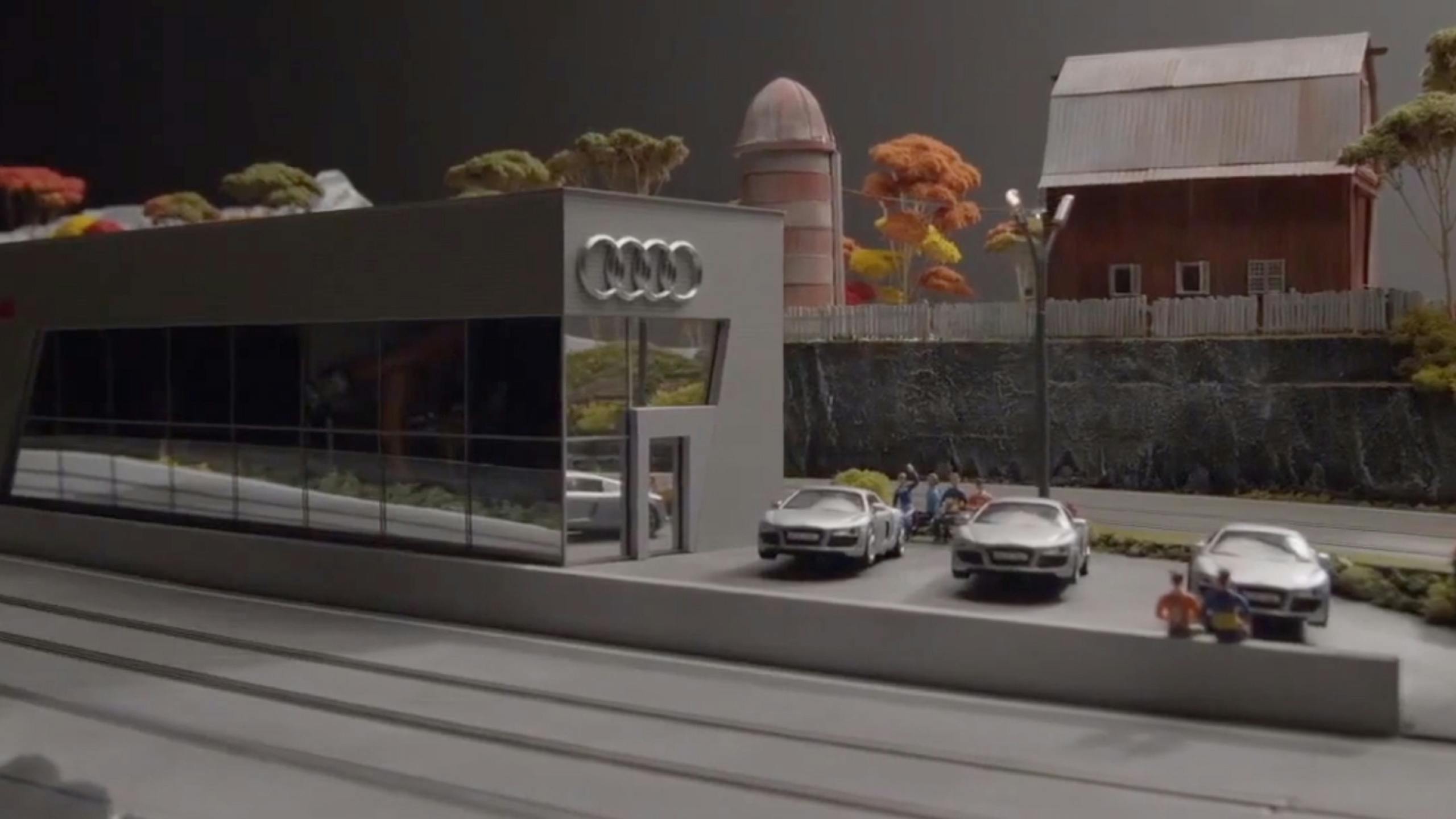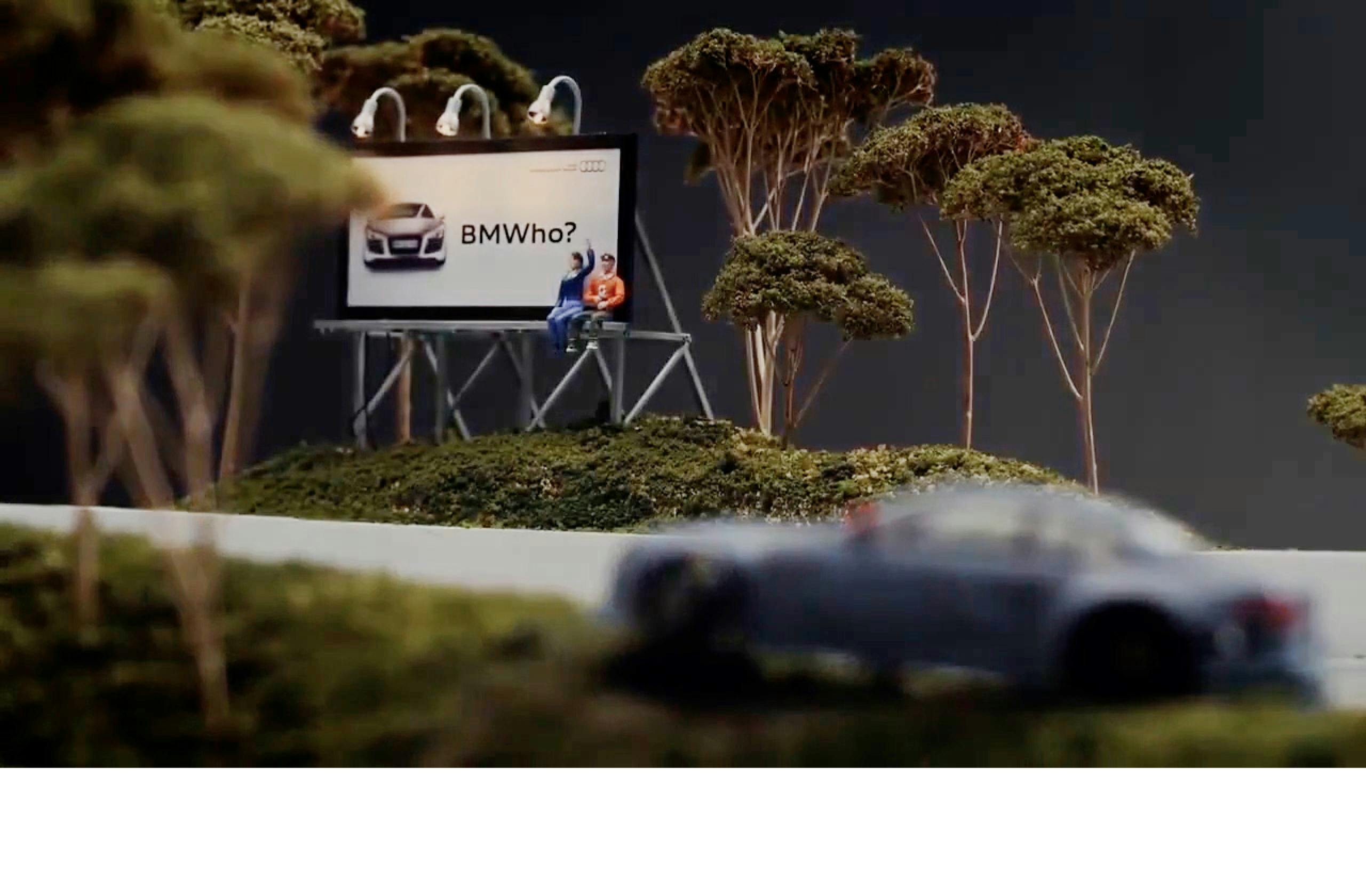 Test drive of a different scale
Competitors controlled their A4s via an iPad that streamed a POV from within the car. An Arduino microcontroller was used to integrate the iPad with the slot cars—to accelerate, they simply tilted the iPad forward. We used Processing for the on-site screens that displayed multi-camera feeds with a racer position ticker along the bottom. The Livestream platform was embedded into the microsite, so any viewer in the world could watch the activation unfold.
Outcome
As fans raced alongside friends, they walked away with a video of their test-drive to share on Facebook. To encourage competition and social sharing, we incorporated leaderboards and prizing for the fastest lap times giving thousands the chance to get behind the wheel. The installation received wide recognition and several awards for its creative use of technology and experiential engagement.